Here is the Link to the Zoom Recording of Women's Perspective,
Currency of the Heart, Zoom Conversation on May 15 at 2:00 PM EDT
We will
continue these conversations and
focus on the idea that this time is
a threshold, a liminal space where the potential to create a new future has great power. We will explore ways to
use this time?
Let's imagine together and
use this pause well.
Last night on 60 Minutes Arundhati Roy suggested we are "in some sort of transit lounge".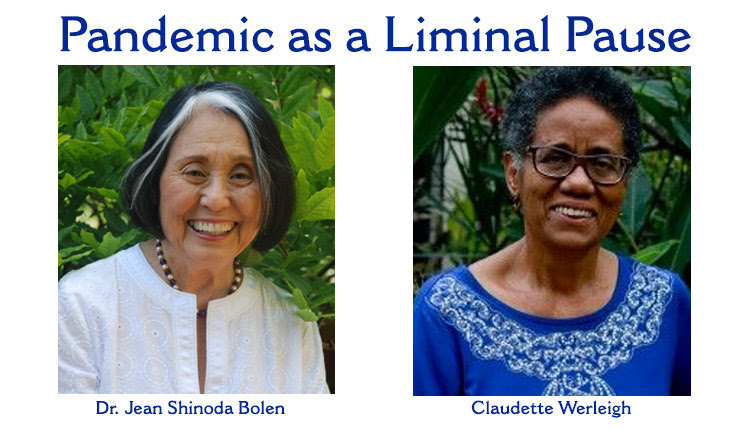 "In the course of history, there comes a time when humanity is called to shift to a new level of consciousness to reach a higher moral ground. A time when we have to shed our fear and give hope to each other. That time is now."
A recording of our May 15, 2020, Currency of the Heart Conversation with Jean Bolen, Claudette Werleigh, Justine Toms and Rosemary Williams will be available here early next week.